I'm between games.
I just completed Splinter Cell Conviction, Dragon Age Origins & Awakenings and Mass Effect 2 (3 times). I'm still dabbling in Aion and City of Heroes.
But because I have had spare time recently, I've drawn a bit which I really aught to do more for myself.
Please meet Chestnut.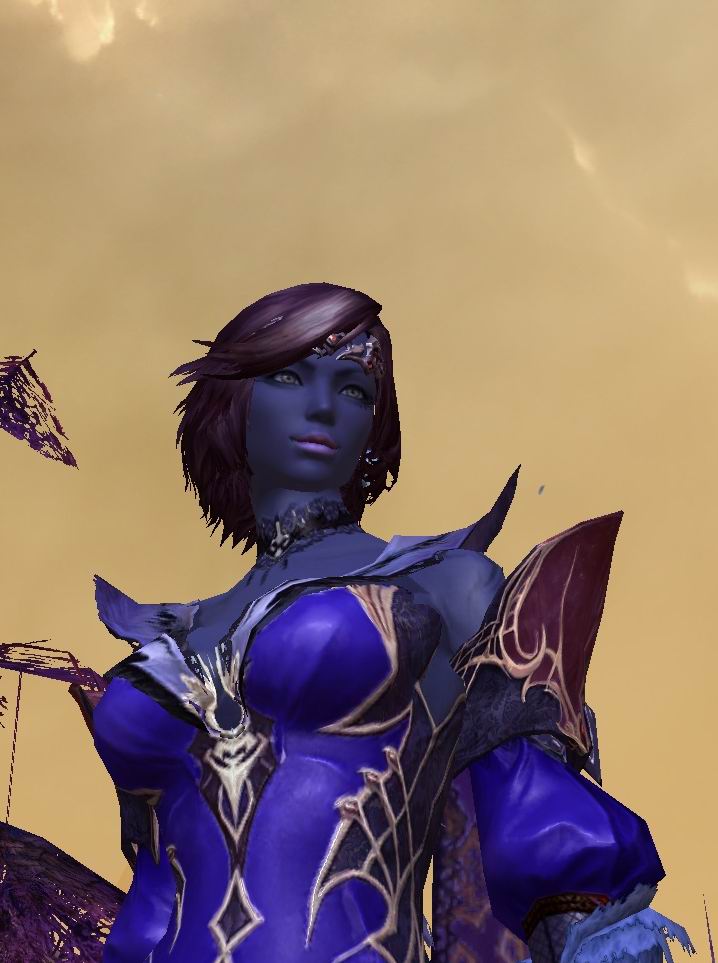 She's a Sorcerer in the MMORPG Aion on Gorgos. She's still a lowbie but drawing my main just didn't appeal as much since he's male…
Sketch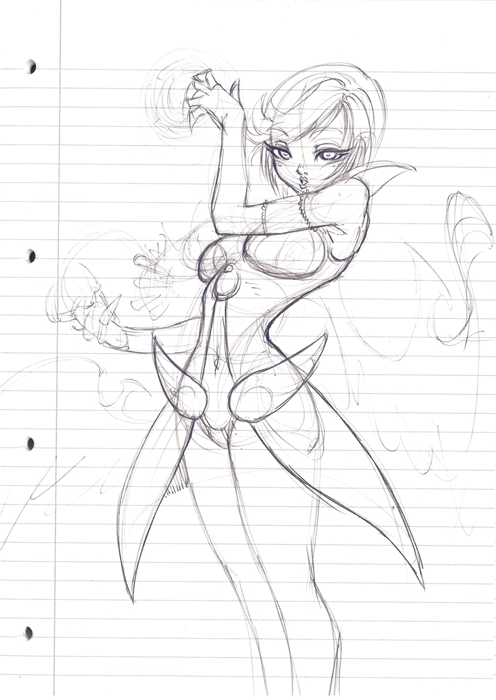 Ink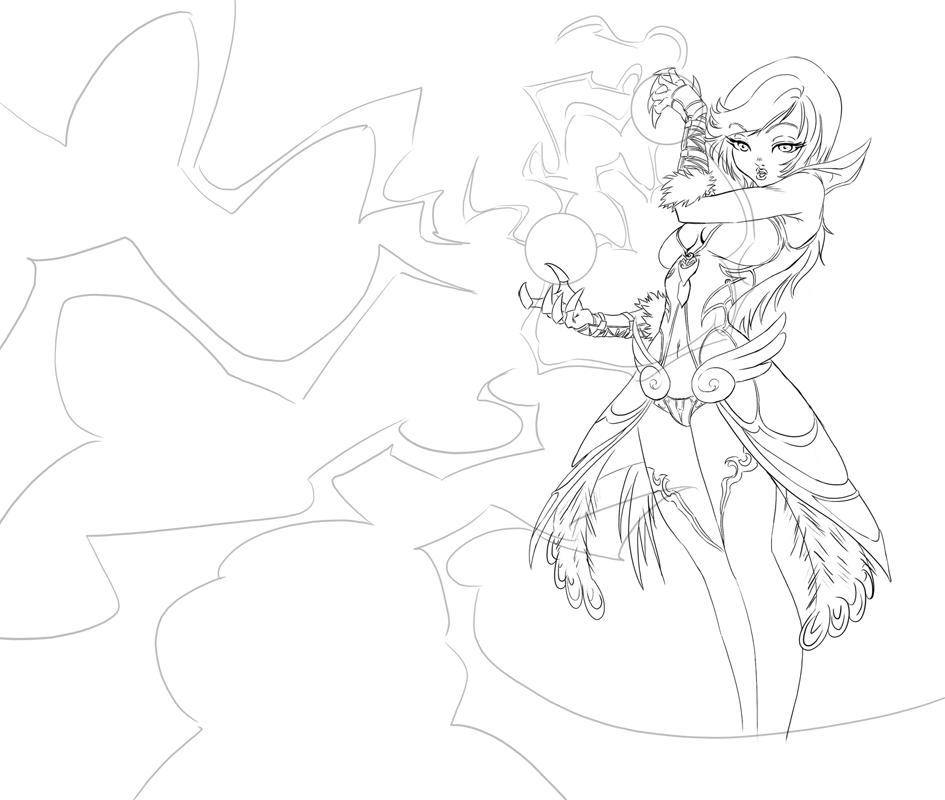 Colour WIP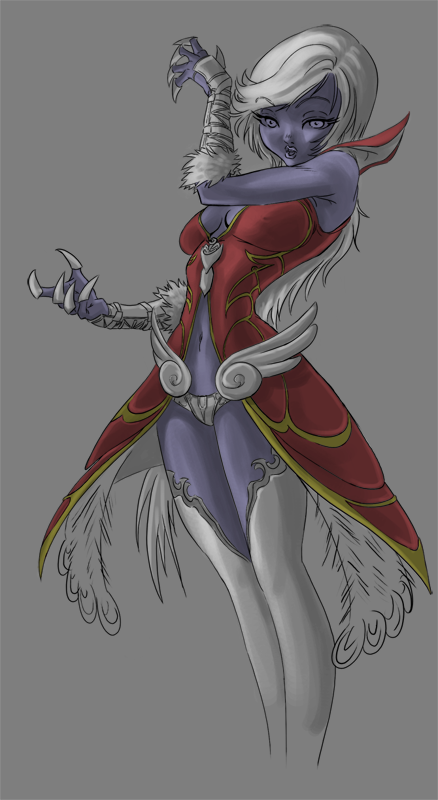 I'm trying out a different approach to my normal colour & shade one.
I'm following Genzoman's tutorial for this picture by starting with the grey values first and then adding the colour on new layers. It's pretty effective as colouring then becomes easier and a quicker process. It also allows me not to lose focus on the light & shadow malarkey. Do it once on one single layer, the rest just "falls" into place.
Will update when this is done.